Sales Network
Couping strategic foresight of globalization with hi-tech strength & perfect market service system,we have exploited
& developed a huge international marketing net. We are fully confident to meet any challenges or opportunities that
present to us.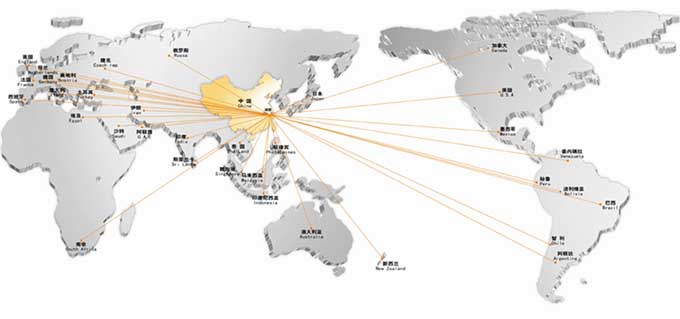 Strong technical strength and excellent quality assurance enable our products to not only be rapidly recognized by
domestic market and widely used as an alternative for imported products, but also be accepted by international
counterparts and sold to countries and regions including USA, Germany, UK, Italy, France, Japan, Israel, Czech,
Russia, India, Argentina, Korea, Indonesia, etc.
In recent years, our UT flaw detectors and UT probes are well praised by NDT experts and visitors by virtue of the
excellent product performance and perfect technical standard at NDT conferences at home & abroad, and it is widely
believed that URNDT is one of the most representative high-end brands in China.